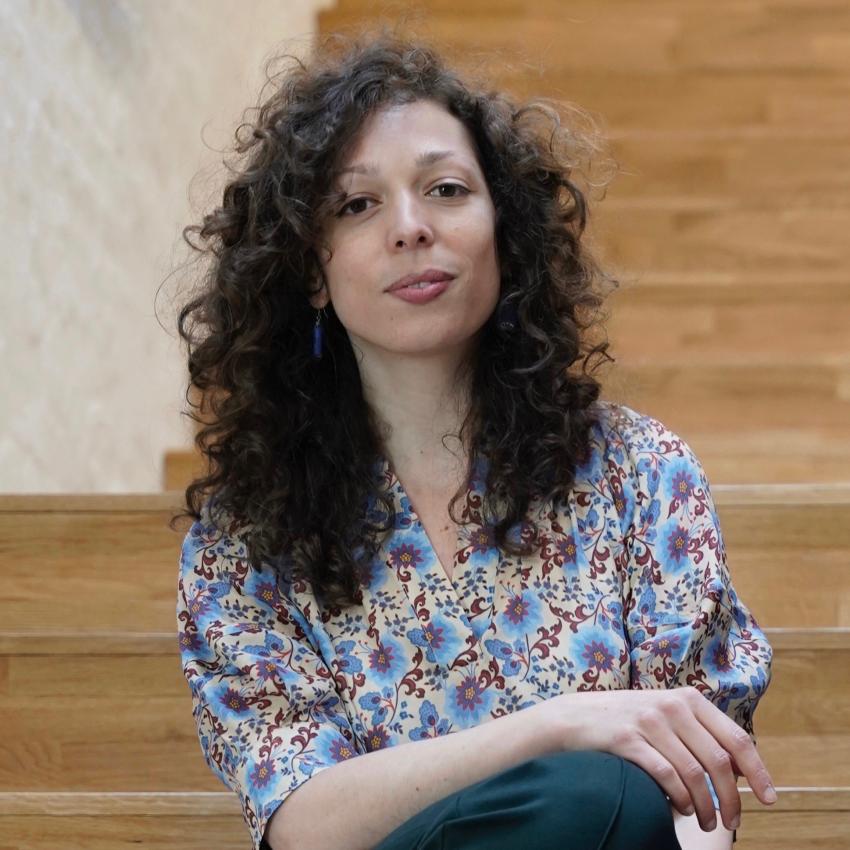 Judith Adler de Oliveira is a composer, musicologist and librettist. She is a Global Connections Artist for Opera for Peace.
After completing an MA in History of Art and Musicology, and an MA in Compared Literatures at the Université Libre de Bruxelles (ULB), she pursued musical studies, obtaining a MA in Composition and a qualification as Educator at the Conservatoire Royal de Liège (Belgium) with Michel Fourgon & Gilles Gobert.
Her research combines music and language with a particular focus on voice. It deals more specifically with the music and poetry produced by communities that have endured war and exile. Her music often refers to the heritage of other cultures (Central Europe, Middle East, Siberia). Her recent compositions feature a rewriting of the Armenian and Georgian musical legacies. She has collaborated with visual and video artists and set her own texts to music. In the Confluence project (a co-production with Abu Dhabi Festival & Namur Concert Hall / Arsonic), she contributed with a libretto in 6 languages, and a composition.
Her musical works were performed in Belgium (Festival Images Sonores, Festival des Musiques Sacrées, Festival de Stavelot, Zindering Festival, A l'Unisson, L'An Vert, Grand Manège de Namur, Karreveld Classics…), France, Italy (Monte Faito Doc Festival, Teatro Goldoni, V. Rimbotti Competition), Canada (FIFA International Art Films Festival), Germany (Boulezsaal, Musethica), Armenia, Lebanon...
She devotes part of her time to education (higher education & academies) and gives workshops & conferences (département musique ancienne du Conservatoire royal de Bruxelles, ULB, ARTS2, Conservatoire de Lille…).
Her latest composition Les Moires was commissioned & created by Musiques Nouvelles under the baton of Jean-Paul Dessy, and will be included in the Anniversary CD of the ensemble. Akhtamar Quartet has recorded Enluminures, a rewriting of Armenian folk themes, with label CYPRES, to be released in 2023.