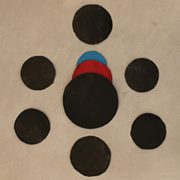 The biennial "Belgian Music Days" was born in 2018 from the idea of bringing together all the institutional linguistic entities that make up Belgium around a common musical heritage. The chronological framework concerns music written from 1830 to the present day, with a particular emphasis on the music of living composers, without however being a festival of creation, and by including, as disciplines taught in the conservatories, jazz and electroacoustic music. 
This heritage operation is coupled with a pedagogical intention which is deployed in a programme where students from academies and conservatories alternate with professional musicians. 
In addition, there is the desire to exchange, not only through the circulation of works and their performers, but also to stimulate meetings by bringing together all the players in Belgian musical life, such as programmers, musicologists, specialised labels, the media, and the directors of academies and conservatoires, within the framework of conferences, installations, exhibitions, projections and round tables.
The Belgian Music Days want to invest each edition in a different city, where the main institutions of musical education in our country are located and where there are concert and performance venues capable of hosting the most varied formations, ranging from symphony orchestras to chamber music ensembles, from installations to mixed music or electroacoustic performances. The 2018 edition was hosted in Leuven at the Luca-School of Arts and the 2020 edition took place in Mons in collaboration with Arts2, Musiques Nouvelles, the Royal Chamber Orchestra of Wallonia and Arsonic, and the third in Eupen, hosted by the OstBelgien Festival at the Alter Schlachthof.
The artistic committee of the Belgian Music Days is composed of representatives of Componisten Archipel Vlaanderen (ComAV), the Composers' Forum, Kunstenpunt, Point Culture, Matrix, ISCM Vlaanderen and the Union of Belgian Composers.
 The Belgian Music Days are supported by the Fédération Wallonie Bruxelles, the Vlaamse Gemeenschap, the Deutschschprachigen Gemeinschaft Belgiens, and SABAM.