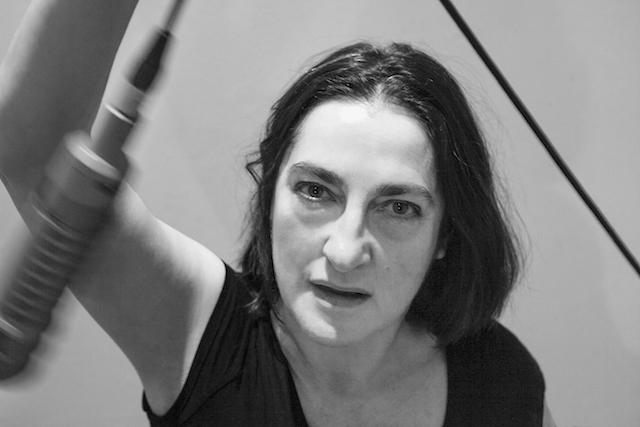 She is a Spanish electroacoustic composer, sound designer and professor, living in Brussels.
After performing as a dancer with the influential Belgian dance company Ultima Vez, she
engaged her studies on Electroacoustic Composition with Annette Vande Gorne at Brussels
Conservatory. Her work is being developed on different media, widely diffused on international
venues and festivals, dance performances, theatre, film and radio. On the radio art circuit she
has received several important prices as Palma Ars Acustica 2014 EBU, Phonurgia Nova Awards
Paris in radio art 2017, Prix Marulic 2018 short forms and was shortlisted for Prix Europa,
Grand Prix Nova Bucharest, Hearsay Prize Ireland. She has been a guest of the residential
program for international artists in Berlin DAAD (Berliner Künstler Programm) during the
year 2017/2018.
To get a wider overview of her work please visitwww.charocalvo.org
AWARDS
'Phonobiographie#1' (2013) production ACSR Bruxelles
First Prize Palma Ars Acustica de la UER -European Broadcasting Union, 2014 Genève.
Shortlisted Prix Europa Berlin 2014.
Finaliste au Prix Phonurgia Nova 2015 à Paris.
'Qualia/Tokio' (2015), Production Musiques et Recherches
Finaliste HearSay Prize 2015, Ireland
'Qualia' ( 2017) produced by ABC Radio Unit Soundproof, FACR Wallonie-Bruxelles and ACSR de
Bruxelles (two versions English and French)
First Prize catégorie Radio Art Phonurgia Nova Awards 2017 Paris.
Shortlisted Palma Ars Acustica UER 2017 Vienne.
Shortlisted Grand Prix Nova 2017 Bucharest.
'1917 October' ( 2018) self produced.
XXII Prix Marulic National Radio Croatia Short formats.