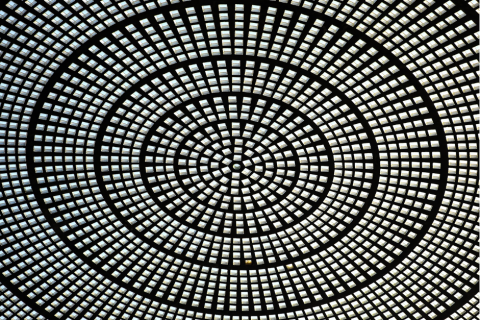 The 20th anniversary of the Composers' Forum is the occasion of an important renewal, because it is a question of formalizing the evolution of the association through a change of name which reflects the diversity of its members but also the activities which structure its influence. Consequently, the Forum des Compositeurs becomes the Forum de la Création Musicale.
With each edition of the LOOP festival, the FCM tries to offer you an exhaustive overview of contemporary musical news in FWB without trying to identify a particular theme, which would reduce the range of proposals and the desire to experiment of the artists who perform there and which you can discover in our detailed program. 
Full program
Monday 12th 
8pm Cherche un peu
Three generations of Liège composers
Rudy Mathey, bass clarinet and double bass; Marie Billy, vocals; Max Charue, percussion; Alithéa Ripoll, percussion and piano; Toon Fret, flute; Michel Massot, sousaphone and the Centre Henri Pousseur, electronic device
Works by Henri Pousseur, Michel Fourgon and Alithéa Ripoll.
Tuesday 13th 
8pm Tribute concert to Stephan Dunkelman
By the Belgian Federation of Electroacoustic Music  
Works by Stephan Dunkelman, Elizabeth Anderson, Charo Calvo, Dimitri Coppe, Ingrid Drese, Stéphanie Laforce, Daniel Perez Hajdu, Jean-Louis Poliart, Todor Todoroff, Raphaël Vens and a piano improvisation by Stéphane Orlando on a soundtrack by Stephan Dunkelman 
Wednesday 14th 
8pm Le Grain Sacré
Music for violin and electronics by Belgian composers
Dejana Sekulic, violin and Gilles Doneux, live electronics
Works by Jean-Luc Fafchamps, Jean-Pierre Deleuze, Dejana Sekulic and Gilles Doneux
Thursday 15th 
8pm Diaphane
Ensemble Styx, Wind Quintet : Anne Davids, flute; Kristien Ceuppens, oboe; Dries Tack, clarinet; Bert Helsen, bassoon; Jonathan Rongvaux, horn 
Works by Claude Ledoux, Philippe Boesmans, Denis Bosse, Pierre Kolp, Thomas Foguenne
9pm Miragique
Kaoru Tashiro, piano
Works by Jean Pierre Deleuze, Claude Ledoux, Julia  Purgina, Kenji Sakai
Friday 16th 
8pm Jaillissements
Contemporary music, improvised music, computer-assisted music, original compositions, transcriptions and rewritings
Duo Origines : Laurent Pigeolet, composition, piano, improvisation and Laure Stehlin, flutes, singing, improvisation.
Works by Laurent Pigeolet, Olivier Messiaen, Emmanuel De Falla, Tristan Murail, Laure Stehlin, Jean Casterède, Igor Stravinsky, JS Bach, Henri Purcell.
Saturday 17th 
8pm Ready-Made
Or the search for extra-musical objects and concepts in the work of composers
Fabian Coomans, piano
Works by Jean-Luc Fafchamps, Paul Pankert, Paul Craenen, Joanna Baillie, Apolline Jesupret
Sunday 18th
6pm Eco Ricercata
Concert - Meeting - Film
A work by Denis Bosse with Ensemble Fractales and the Centre Henri Pousseur on a film by Isabelle Françaix