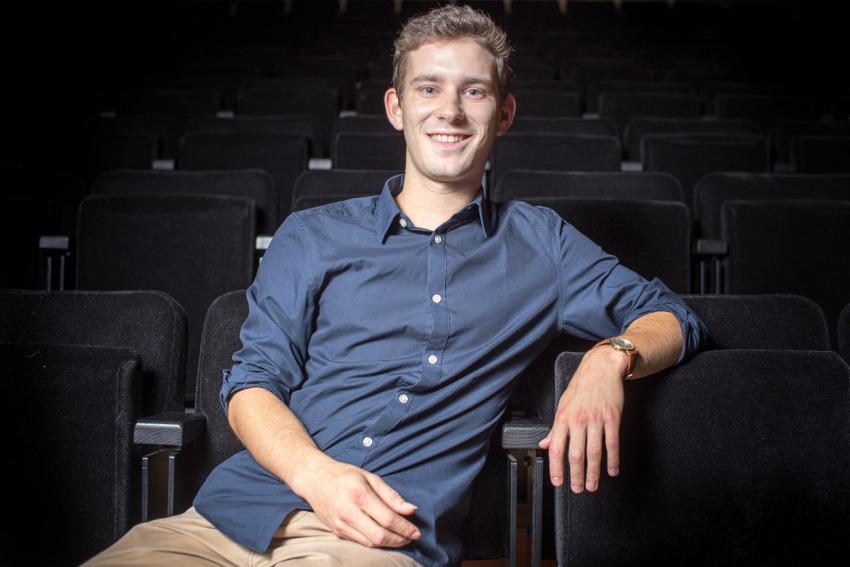 François Couvreur is a Belgian composer, guitarist and improviser who graduated from the
Liège Conservatory of Music.
The winner of the Ça Balance Classique composition competition in 2017, Henri Pousseur
Prize in 2017/2018, André Souris Prize in 2019, New music generation in 2020, his works are in particular programmed in
festivals such as Ars Musica (Brussels), Loop (Brussels), Images Sonores (Liège) and are
performed at the Théâtre de Liège, in Zagreb and Split (Croatia), in Montreal and Quebec City, in
Maastricht and Utrecht (the Netherlands), in Kiev (Ukraine).
His music is performed by the Liège Royal Philharmonic Orchestra, Musiques Nouvelles, the
Ensembles Ukho (Ukraine), Ensemble 88 (Holland) and Ensemble Hopper.
François Couvreur is a member of the Wallonia-Brussels Forum des compositeurs. His music is
recorded among others on the disc "New sounds of guitar(s)" (Azur Classical) and broadcast on
the Wallonia-Brussels Musiq3 radio.
A co-founder and member of the Hopper Ensemble (contemporary and creative music
ensemble), he recorded and performed frequently in concert, alone or in various formations, in
a very eclectic repertoire (chamber music, improvisation, classical guitar repertoire, creations
and new music), in Belgium and abroad.
François Couvreur teaches chamber music at the Liege Conservatory of music. 
https://soundcloud.com/francoiscouvreur