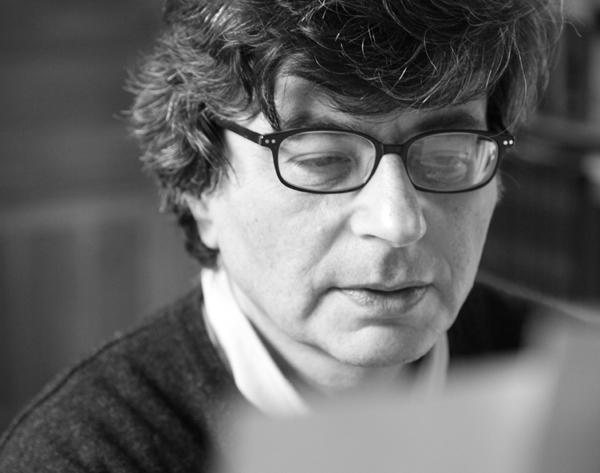 Link to his personal website
Victor Kissine was born in March 15,1953 in Saint Petersburg (when it was still called Leningrad). He graduated from Saint-Petersburg Rimsky-Korsakov Conservatory, where he studied with professor M. Druskin. In 1981, he received a PhD in musicology from the same conservatory.
In 1990 Kissine settled with his family in Belgium.
His work includes a wide range of genres: for symphony orchestra and concertos, chamber music for soloists and ensembles, vocal and choral works, two operas and ballets as well as numerous film scores
Awarded by the Tokyo Irino Prize Foundation in 1995, he was composer-in-residence of the ensemble Musiques  Nouvelles (1998 – 2000) and received commissions from leading soloists, chamber groups and orchestras in Europe and in the USA. His works were created at the Amsterdam Concertgebouw (1997, 1998), Carnegie Hall (2010) and Lincoln Center, New York (2003, 2006), and at the festivals of Salzburg (2010), Lockenhaus (where he was composer-in-residence in 2004 and 2011), Ars Musica (Belgium), Musica (France), La Jolla, Music Mountain, Music Lives (USA), ISCM World Days. Victor Kissine frequently collaborates  with Gidon Kremer and Kremerata Baltica for whom he wrote, among other, the violin concerto Barcarola (2007). Another violin concerto, After-sight was created, in two different versions, by the New World Symphony (2005) and the San Francisco Symphony (2007).
An orchestral piece, Post-scriptum, was commissioned by the San Francisco Symphony and premiered under the direction of Michael Tilson Thomas in  March 2010  at the Davies Hall, SF, and was performed during the national  tour of the Orchestra.  In 2011, ECM recorded a CD with his second Piano Trio, Zerkalo (Mirror), performed by Gidon Kremer, Giedré Dirvanauskaité and Khatia Buniatischvili, which received the « Preis der Deutschen Schallplatten Kritik » and was nominated for  tne International Classical Music Awards 2012.
The Queen Elisabeth International Music Competition commissioned him a work for the semi-final of the 2012 violin competition.
Kissine is a professor of music analysis and orchestration at the Royal Conservatory of Mons, and at the INSAS (a graduate school in Brussels for film, theater, and broadcasting arts).
In 2008 he was elected member of the Royal Academy of Belgium..
His works are edited by Belaieff - Schott
   "

Rather than celebrating the futile tumult of the human activity, this music of the closing years of the  20th century seems to recover the lost harmony which is carried, from a point beyond time, by the mysterious voices of silence.

"  Frans C. Lemaire, 2001
   « 

One might  call Kissine a hyper-refined composer ; his music often makes its points through minuscule gestures  quiet utterances, and motifs deconstructed into evanescence – indeed, into quietude itself. 

»   James M. Keller, 2010.