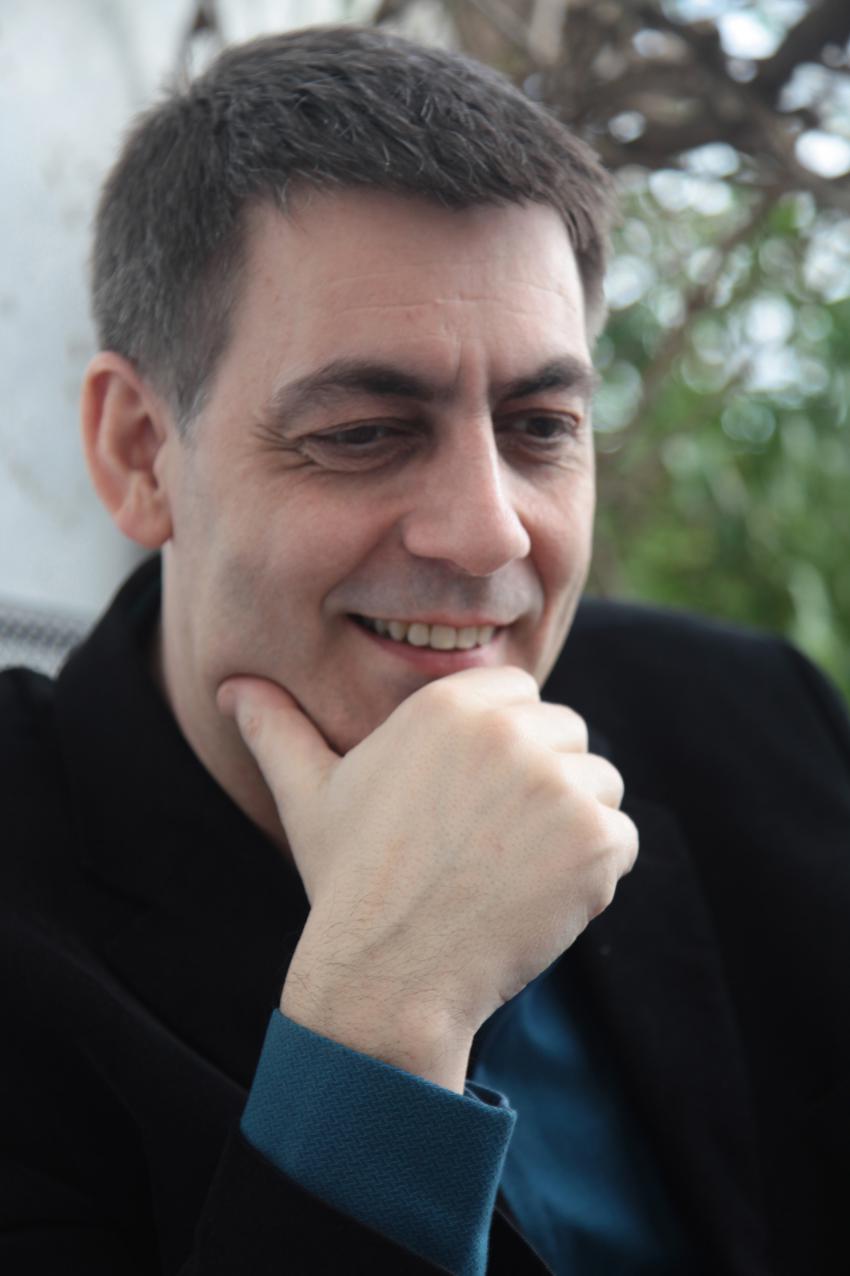 Personal website
Jean-Luc Fafchamps (°1960) is a pianist and composer. He studied at the Conservatoire in Mons and at Louvain University. A member of the
Ictus Ensemble
, he has taken part in many concert performances in large ensembles or chamber groups (performances of works by Lindberg, Reich, Aperghis, Mernier, Leroux, Harada, Francesconi, etc.) and in mixed performances, particularly accompanying dance (multiple performances with Rosas (Anne-Teresa de Keersmaeker)) and theatre (several creations with Aperghis).
He has made recordings for Sub Rosa – with the Bureau des Pianistes and as a soloist – of works by Bowles, Liszt, Feldman, Dallapiccola, Duchamp, Scelsi and Berio and has contributed to numerous recordings with the Ictus Ensemble (Francesconi, Aperghis, Lindberg, Harada, De Mey, Mernier, Harvey, etc.) and has accompanied many singers.
As a composer primarily for theatre and dance (Théâtre Impopulaire, Compagnie Bonté-Mossoux, etc.), his composition was hailed by the UNESCO International Rostrum of Young Composers (Attrition for string octet) and won him the Octave des Musiques Classiques 2006. The Ictus Ensemble, Musiques Nouvelles, the Danel
quartet, the National Orchestra of Lille, Champ d'Action, Liège Philharmonic Orchestra, Champs d'Action and David Linx, Peter Rundel, Jean-Philippe Collard-Neven, Vincent Royer, Stephane Ginsburgh, and many more have performed his work.
He has been on the programme of many international festivals (Ars Musica (Brussels), "Images Sonores" (Liège), Présences (Paris), Vilnius, Musique Action (Nancy), Musiques Démesurées (Clermond-Ferrand), Why Note (Dijon), Warsaw, Budapest, etc.).
Jean-Luc Fafchamps initially devoted himself to writing for small groups in which the piano plays a central role (Dynamiques, for two pianos; Melencholia si..., for two pianos and two percussionists; Neurosuite, for a keyboard trio), before his interest in non-tempered harmonies and polyphonies of timbres led him towards other sound combinations (A garden, for wind quintet; Bryce, for clarinet quintet, etc.). He is currently moving towards working for larger formations in which his taste for paradoxical constructions and his sense of synthesis are blossoming into mutually referential pieces. He is working on the development of a vast network of cycles – the Lettres Soufies – a manifesto for writing, stylistic openness as rhetoric and the use of
analogue correspondences as the basis for a system: T for ensemble and electronics, K for orchestra, A for ensemble and orchestra, Z3 for trombone and electronics, and so on.
His work has been the subject of three monographic recordings for
Sub Rosa
(Attrition, 1993,  Melencholia si…, 2003), and the Sufi word (2012). A record of his recent music for small formations, ….lignes…, has just been published by Fuga Libera (2003).
He teaches musical analysis and composition at the Conservatoire in Mons.