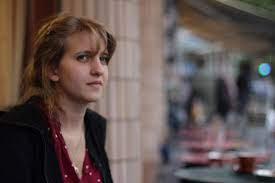 Sarah Wéry began to approach music through the cello and improvisation. At the age of 18, she went to Germany to follow the composer Hubert Bergmann for a few months, and decided to devote herself fully to music.
She then studied in Liège, in the composition class of Michel Fourgon, where she began to develop her own musical language through these questions: How to make the most heterogeneous elements cohabit or how to explode while keeping a fluidity and addressing the listener directly. She then began to use the dodecaphonic series as a macro and micro structure.
After her studies, she moved to Berlin where she expanded her creative field and interest to electronic music. This change of musical universe led her to explore other techniques of sound production.
Today, these new techniques allow her to push the sonic explosion beyond the structural aspect of music, to the nature of sounds; pre-sampling of sounds, live electronics, raw objects of the everyday life, mastered traditional instruments, concrete sounds.