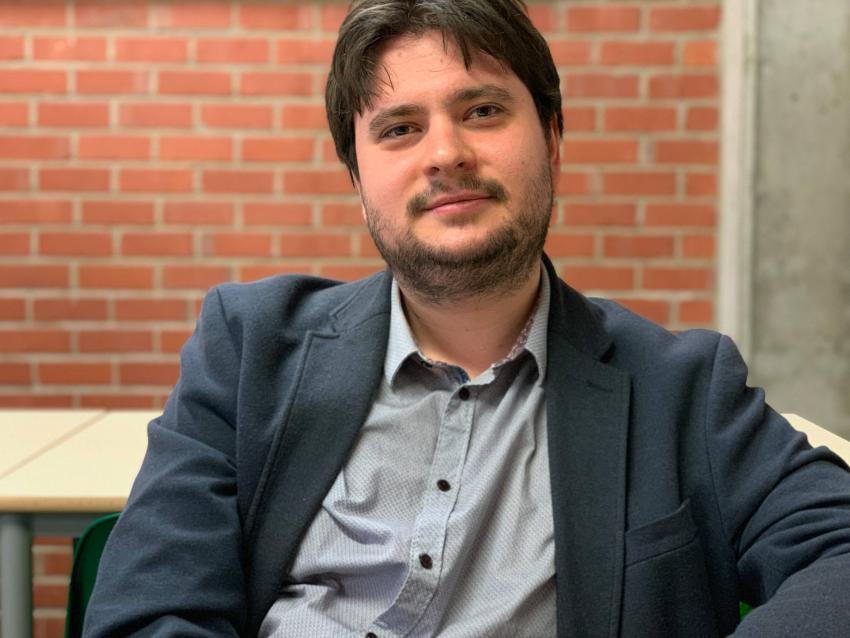 Born in 1993, Stefan Hejdrowski is a belgian composer based in Liège. In 2016, he graduated
from the Conservatory of Liège with great distinction in Michel Fourgon's composition course.
The same year, he won the Ça Balance Classique prize from the Province of Liège. His works
have been performed at festivals such as Festival Ars Musica (2012, 2016, 2017), Festival
Images Sonores (2014, 2015), or Music Biennale Zagreb (2017).
Stefan Hejdrowski's music has already been played by several ensembles such as LAPS
Ensemble, Ensemble 21, Ensemble Hopper and E-MEX Ensemble. In 2016, he composed a
piece for the Royal Philharmonic Orchestra of Liège directed byChristian Arming.
In August 2018, Stefan Hejdrowski took part in the International Summer Course "Synthetis"
in Radziejowice (Poland). Particularly encouraged by Zygmunt Krauze for the quality of his
work, he received the teaching of Marta Ptaszynska, Mauricio Sotelo, Johannes Kreidler and
Ondrej Adámek.
Since January 2017, Stefan Hejdrowski has been lecturer at the composition departement of
the Royal Conservatory of Liège.